The Fastest, Easiest Way to Find a Local Financial Advisor
Do you need Pension Advice?We put you in touch with local pension advisors.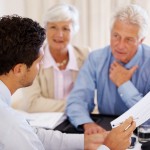 You will benefit from:
Expert advice from a local pension advisor
Free Consultation
No obligation to proceed
Quick and professional service
Complete the contact form now and a Local Pension Advisor will be in touch shortly.
What our customers say…
"The financial advisor that contacted us was professional, courteous and efficient at all times"
Local Pension Advice – Free Service
We only recommend local pension advisors that are fully authorised and provide the highest standards of pension advice. Request your free consultation today.
Local-Financial-Advisor.co.uk is a marketing website which acts as an introducer to financial advisors who offer specialist Financial Advice.
Each financial advisor is authorised and regulated by the Financial Conduct Authority.
Local-Financial-Advisor are not authorised to give advice and we are not liable for any financial advice provided by, or obtained through a third party. The information published on this website is for information purposes only. Local Financial Advisor Ltd, Company Number 7819473. Registered